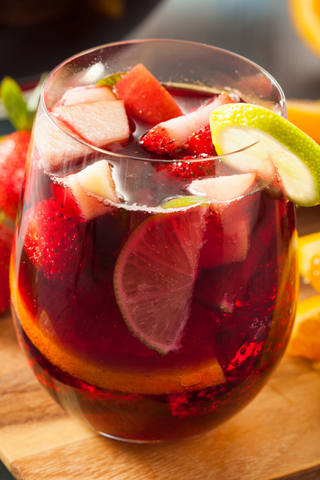 Pureblend Raspberry Sangria
A perfect summer blend of fruit and tea. Sangria is calling.
Directions
 Brew 2 quarts Steep and Serve Pureblend Raspberry Sangria Tea, according to package directions.  
In a pitcher; combine wine, tea and fruit.  
Refrigerate sangria until well chilled, at least 2 hours, or overnight to blend flavors.  
Serve over ice; include sliced fruit with each serving.